ABOUT IHC
Our Leadership
IHC is focused on building a global ecosystem that fosters growth opportunities, technology and innovation for our shareholders, companies and the nation.
H.H. Sheikh Tahnoon bin Zayed Al Nahyan
CHAIRMAN
His Highness Sheikh Tahnoon bin Zayed Al Nahyan has been the Chairman of International Holding Company (IHC) since April 2020. His Highness also chairs a number of leading business groups in the Emirate of Abu Dhabi such as First Bank of Abu Dhabi (FAB), ADQ (formerly, Abu Dhabi Developmental Holding Company PJSC) and the leading Artificial Intelligence and Cloud Computing group, G42.
In his government roles, His Highness is the National Security Adviser of the UAE, a position which he has held since 2016, by appointment of the president of the UAE, His Highness Sheikh Khalifa bin Zayed Al Nahyan.
In December 2020, His Highness was announced as a member of the board to a new entity: the "Supreme Council for Financial and Economic Affairs", which is set up to oversee Abu Dhabi's financial, investment and economic affairs, including the management of petroleum affairs and natural resources.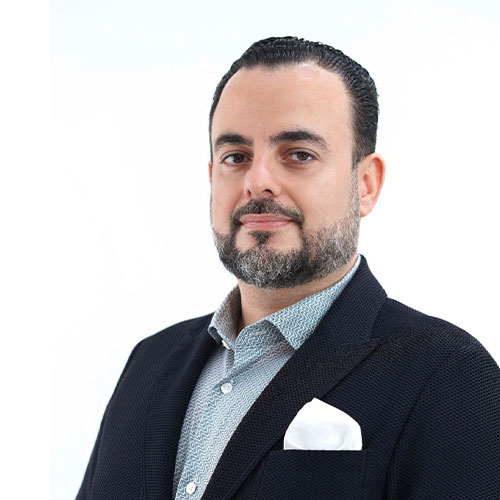 Dr. Mhd Somar Ajalyaqin
VICE CHAIRMAN
Dr. Mhd Somar Ajalyaqin was appointed Vice Chairman of IHC in April 2020, bringing to the company almost two decades of exemplary business experience in a multitude of advisory roles in the UAE. He is also Chairman of Ghitha Holding PJSC, an IHC subsidiary.
Dr. Ajalyaqin's solid corporate knowledge and expertise focuses on merger and acquisition strategies and the tactical growth of companies, integral to the successful overall performance of IHC.
He holds a degree in DAA from Syria, and during his tenure at IHC, he has been instrumental at board level in all matters relating to business acquisitions and dynamic investment opportunities.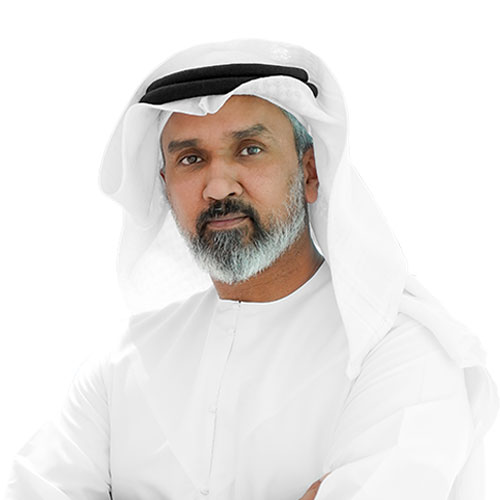 Syed Basar Shueb
BOARD MEMBER & CEO
Syed Basar Shueb has been CEO, Managing Director and a member of the Board of Directors of IHC since July, 2019. Alongside his tenure at IHC, Syed Basar has held the position of Group CEO of the Pal Group of Companies since 2000 and holds leadership positions on several other high profile companies, including Reem Finance PJSC, Chimera Investments, and Keyhole TIG (K-TIG) Limited, and is one of the key players in the UAE's utilities services sector through PAL District Cooling.
In addition to becoming Vice Chairman of Alpha Dhabi Holding (ADH), Syed Basar was elected to the Board of Directors of the Abu Dhabi Chamber of Commerce and Industry.
An accomplished and respected senior executive, he has substantial and diversified experience in the processing, manufacturing, construction, finance and service industries, and was listed in the Middle East's top-tier of CEOs by Forbes in 2021; Basar is known to be a decisive and pragmatic leader, and for his skill in creating and nurturing cohesive and focused business units that grow profitable bottom lines.
He has played an integral part in IHC being in the top 10 performers of Abu Dhabi Bourse listed companies.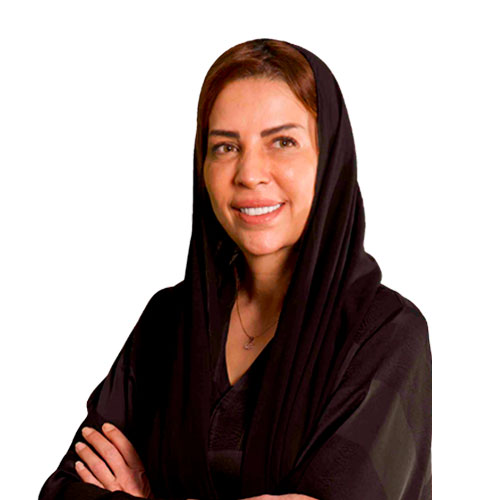 Sofia Abdellatif Lasky
BOARD MEMBER
Sofia Lasky has been with IHC since April 2020, and brings considerable experience in asset management, mergers and acquisitions, private equity, portfolio management, alternative investments, funds, valuation, financing, capital markets and corporate structuring through her 16-year tenure at Royal Group.
She has overseen the acquisition of numerous companies in a variety of core industries, including real estate, contracting, food processing, preventive healthcare, and capital investments. Her contribution towards the growth of companies within the Royal Group has been invaluable.
She holds a Bachelor's Degree in Management Information Technology from the United Kingdom and has held and continues to occupy a position on the Board of Directors of a number of companies, including Alpha Dhabi Holding (ADH). Sofia has also served as a Board Member of Macquarie Capital Middle East LLC.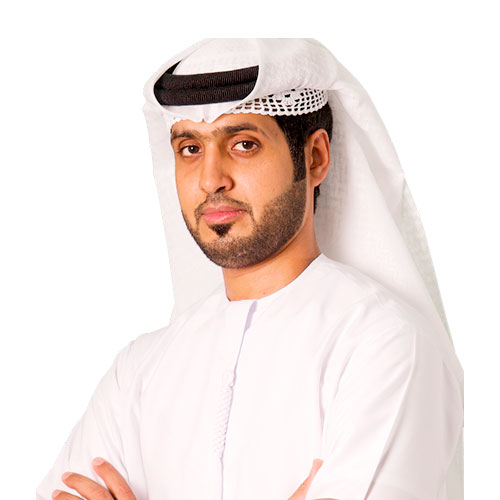 Mohammed Nasser Al Shamsi
BOARD MEMBER
Mohammed Nasser Al Shamsi is an International Affairs Specialist at Presidential Level in the UAE Ministry of Presidential Affairs. His role involves managing the strategic relationships with foreign governments, diplomatic missions and international institutions.
Mohammed holds a Bachelor's Degree in Business Management from the United Arab Emirates University, and began his professional career in 2010 at Abu Dhabi Police. There, he held several posts before moving to the Supreme Council for National Security in 2013, where he played an active role in international relations. Mohammed is also a Board Member of the Abu Dhabi Stem Cell Centre, Rabdan Petroleum Trading and TALC Investments.